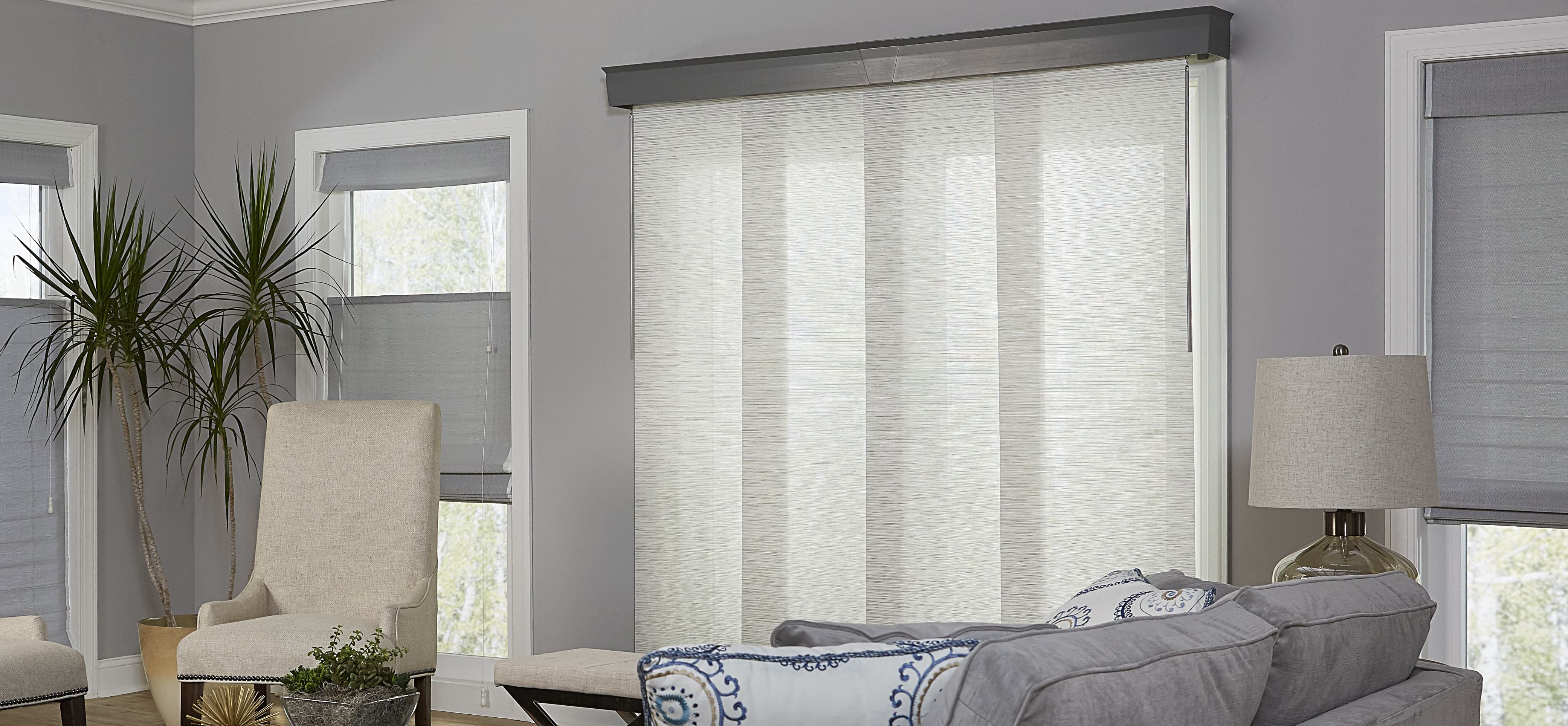 Blinds can be a great way to add style to your home as well as a necessity for filtering out unwanted light and providing you with privacy. With all the different options for blinds available, shopping for them can be a bit intimidating. You can save yourself a lot of stress by having a good idea of what you want before you begin considering specific brands. Here are a few things you can keep in mind when trying to find blinds to match your home.
 Blackout Blinds Verses Light Filtering Blinds
While everybody wants to let some outside light into their home, having the sun's rays coming in at full force day in and day out can damage furniture, raise your electric bill, and be a nuisance. Protecting your home from the full force of exterior light can be the main reason to buy new blinds in the first place, but it turns out that there are various levels to which you can do this.
As you probably know, blackout curtains are specifically meant to block out as much light as possible. This can make them a great choice for the areas in your home where you watch tv or sleep. If you love sleeping in, blackout curtains can be a great way to keep the sun from waking you up early. They can also help cut back on how much you pay for air conditioning in the summer by keeping your house cooler. On the other side of the spectrum are light-filtering blinds. Rather than block out the light, this aesthetically pleasing option can make it less intense while still providing bright ambiance.
Blinds for Interior Design
Blinds can make a room look more well-rounded and can be great for accenting the color scheme that already exists in your home. Since they are generally available in a variety of solid colors, you should be able to find something that looks great with your furniture, walls, and carpet. If accenting with colored blinds isn't your thing, then there are plenty of options for neutral colored blinds that you can use to soften the look of a space.
Popular Styles
Blinds can be available in a wide variety of styles. Companies such as Next Day Blinds can be convenient to shop with because they have a lot of different types of blinds available in one place. The style you choose can completely change the look of a room, so it can be important to put some thought into which option you like best.
 Some styles you can consider are:
         Roman Shades
         Wood Blinds
         Pleated Shades
 Depending on where you are shopping, there can be a lot of additional options. You can look up images of blinds online in order to get a better idea of what the pros and cons of different styles are.
 Buying Your New Blinds
 There can be many companies that offer blinds for varying prices. Next Day Blinds should definitely be a company you keep in mind during your search. While it can be helpful to have a good idea of the style of blinds you're looking for, you should keep an open mind while looking at what different companies have to offer and comparing prices. It can be important that you have accurate measurements of the dimensions of your windows so that you can purchase blinds that are the correct size.
Final Thoughts
With all the different styles of blinds available, you should easily be able to find something that looks great in your home. By considering what you use different parts of your house for, you can make a good decision between blackout blinds, light-filtering blinds, and other types of blinds in order to provide maximum comfort and match your lifestyle.