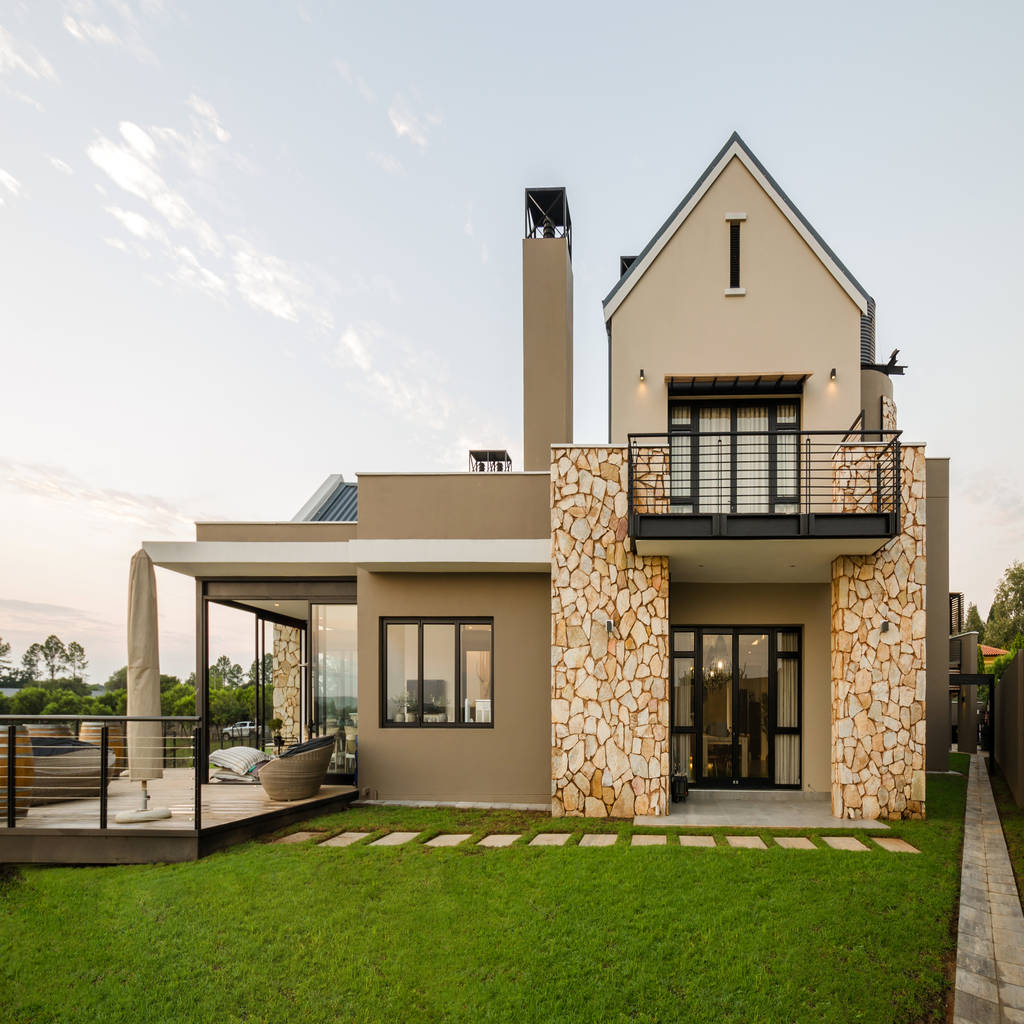 Maybe it's because a farmhouse makes people think of visiting their grandparents, or it could be that homes built in the farmhouse style are energy efficient and evoke feelings of comfort. In any case, Modern Farmhouse floor plans are often chosen by people who decide to build their dream home.
Living in a home that is energy efficient is a great way to take responsibility for preserving the environment, and having lower utility expenses is always a good thing. Farmers built their homes in two or three stories because the heat from the first floor could filter upstairs to heat the floors above. Some of the original farmhouses even had grates in the floor since the heat would naturally rise to the rooms above. Modern farmhouses use vents to direct the heated or cooled air upward, but the design still requires less energy to maintain a comfortable environment within the home.
Energy efficiency is not the only reason that Modern Farmhouse floor plans are popular with builders and their clients. The multi-level building actually costs less to build since the footprint is smaller and each upper floor is built on the one below. This means that the home can be constructed using fewer building materials than a single level home that requires a larger foundation.
Energy efficiency and lower building costs are not the only reasons that some people choose to build a modern farmhouse. The style is aesthetically pleasing, and certain programs airing on HGTV focus on the farmhouse type as well as farmhouse decor. This may be one of the reasons people looking to build a home of their own are gravitating to Perch Plans. The company offers innovative plans for homes from just over 2,300 square feet to over 3,500 square feet. Plans for the smaller home include three bedrooms and two and one-half baths, and plans for the larges home include four bedrooms and three and one-half baths. There is a total of four Modern Farmhouse floor plans available to meet the needs of families of every size.
Many home design companies have found it necessary to design plans that are appropriate for city lots as well as larger lots in the country, but Perch Plans is one of the few that specializes in modern farmhouse plans. This means that whether a prospective client intends to build in the city or country, Perch Plans has plans for a home that will suit their needs perfectly. Building a new home that qualifies as a "dream home" takes time and much careful planning. Perch Plans is a design company that is able to help their clients choose the plan that best fits their needs and desires.