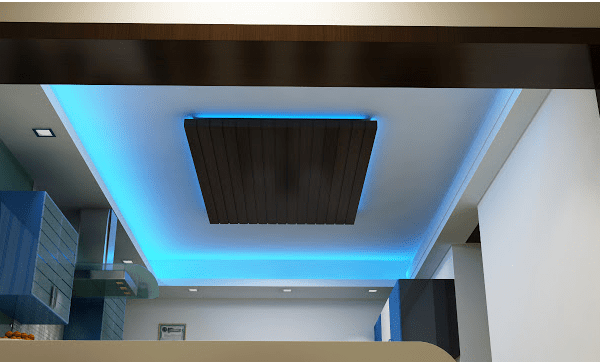 Basement is one of the most versatile rooms in the house. Installing a ceiling can turn your unfinished basement to a finished room which can be easily used either as a family room or as a bedroom. You can also use it as a small apartment which can be rented out. If you are considering installing a ceiling in your basement, choosing the type of ceiling can be a bit daunting. The type usually depends upon budget, skills of the handyman and the electrical wiring. Suspended Ceilings by Snap Clip is one of the best options for your basement ceiling. These are the four popular ceiling options that you can choose from.
Suspended Ceiling

:




One of the easiest ceilings to install is a suspended ceiling. Installing it involves a metal frame and ceiling tiles which would be fitted into the joists of the metal frame. All you have to do is place the tiles in the metal frame which is attached to the ceiling. This type of ceiling can be used either as a stopgap measure for immediate use or as a permanent fixture. It is also quicker to install. It also allows easy access to the ventilation system, wiring etc, as you only have to remove a section of tile to access the needed area.

Stretch Ceiling:


Though stretch ceilings are aesthetically pleasing, they are a bit expensive in comparison to the suspended ceilings. Polyvinyl chloride membrane is what makes up the stretch ceiling. As the name suggests, it is installed by stretching and clipping it to the parameters which act as a frame. It can appear to be curved or 3D, depending on how it is installed. If you are going for an artsy look, a stretch ceiling is the best option and is also available in various colours.

Drywall Ceiling:


Drywall ceiling is a great option if you are planning to paint the ceiling in order to match it with the décor of your basement. It is more cumbersome to install in comparison to a suspended ceiling. When a drywall ceiling is installed it limits the access to anything that lies behind it. This would prevent you from carrying out your own plumbing or electrical work or even examining simple problems.
Acoustic Ceiling Tiles:


Installation of the acoustic ceiling tiles is similar to that of a suspended ceiling. These tiles are also placed in a grid and can be removed to access the overhead ceiling. What makes these tiles special is that they block the noise from travelling through the ceiling. If you are concerned about the basement being noisy, this is the best option for you.