Your roof is the most important part of your home. It protects you and your family from wind, rain, snow, falling debris and extreme temperatures. Many people believe that all roofs are the same, but that is far from the truth.
Not only are there many types of roofing available, but they all have their own benefits and disadvantages. Here are the different types of roofing. And if you need a contractor that offers roofing services in Aurora, please contact us.

Asphalt Shingle Roofs

The most common roofing option for homes is the asphalt shingle roof. With their durability, appealing look and affordability, it's no wonder why so many homes have these roofs. Other benefits include ease of installation, a wide range of colors and being able to withstand both extremely high and low temperatures.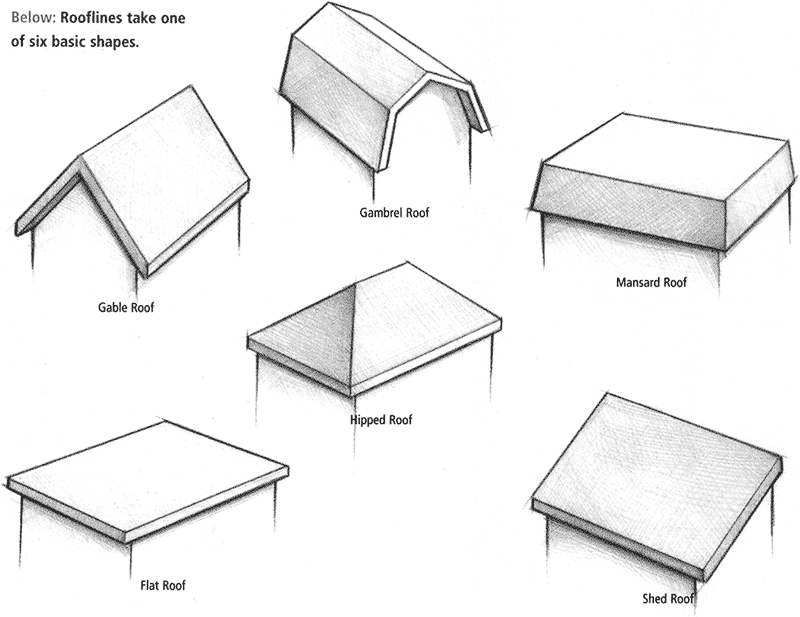 There are some negatives to asphalt shingle roofs. For instance, despite being durable in many types of weather, they do not hold up very well when it comes to direct damage such as debris hitting it or people walking on it. Also, despite having life expectancies of between 20 and 50 years, they typically don't last nearly as long as other types of roofing.

Metal Roofs

A type of roof that has been increasing in popularity is metal roofing. They're stylish, extremely durable, lightweight, and they require little maintenance. In addition, they're recyclable, so they're a very environmentally friendly roofing option.

However, they are more difficult to install over other roofing types, and they're usually much more expensive.

Ceramic Tiles

Ceramic tile roofs are known for their sleek style and colors. They don't fade in color as quickly as shingles or metal roofs, and they have slightly longer life expectancies than asphalt shingles with an average range of 50 to 70 years.

However, ceramic tiles are still very delicate. They don't withstand harsh temperatures or weather conditions very well, and they can easily crack due to debris falling on them or people trying to step on them.

Slate Tiles

Another stylish and appealing roofing option is slate. This type of roofing is a favorite among fancier homes since it has a unique appearance and comes in a wide variety of colors and styles. They beautiful appearance does not mean they're not durable. They withstand harsh weather conditions well, are very resistant to rot, require little maintenance, and they have an average life expectancy of around 100 years.

However, there is another reason that slate tile roofs are most popular with higher end homes. Slate tiles are one of the most expensive roofing options that you can get.
Installation costs can also be incredibly high since properly installing slate tiles requires a good deal of experience and training. Additionally, while slate tile roofs do withstand temperatures and weather just fine, they do not hold up well when stood on.

Flat Roofs

Flat roofs are mostly reserved for commercial buildings, but some homes have it as well. It is not a very popular option for homes because they retain moisture, snow and ice, which can easily deteriorate a roof over time.
They are definitely the safest option if you regularly need to access your roof since you can get up onto flat roofs much more easily than slanted roofs, and you have a stable surface to walk on. In addition, flat roofs are one of the more inexpensive roofing options.

However, they require a lot of maintenance, and they only have an average life expectancy of around 15 years.