Like most things around the home, your deck is something that's going to need proper maintenance to ensure it lasts and looks good. Yes, there's the likes of staining to bring out its design, cleaning it to keep it free of debris and sealing it to keep the moisture out, but over time, more extensive maintenance may be required. For instance, deck resurfacing may be necessary.
What is deck resurfacing? It's the replacement of the top boards and railings on the deck, the pieces of wood that are likely to experience the most strain, and thereby the most wear and tear. If the deck foundation is in good shape, but the surface wood is not, then your deck is likely a great candidate for resurfacing. Here's a look at the top benefits of the task: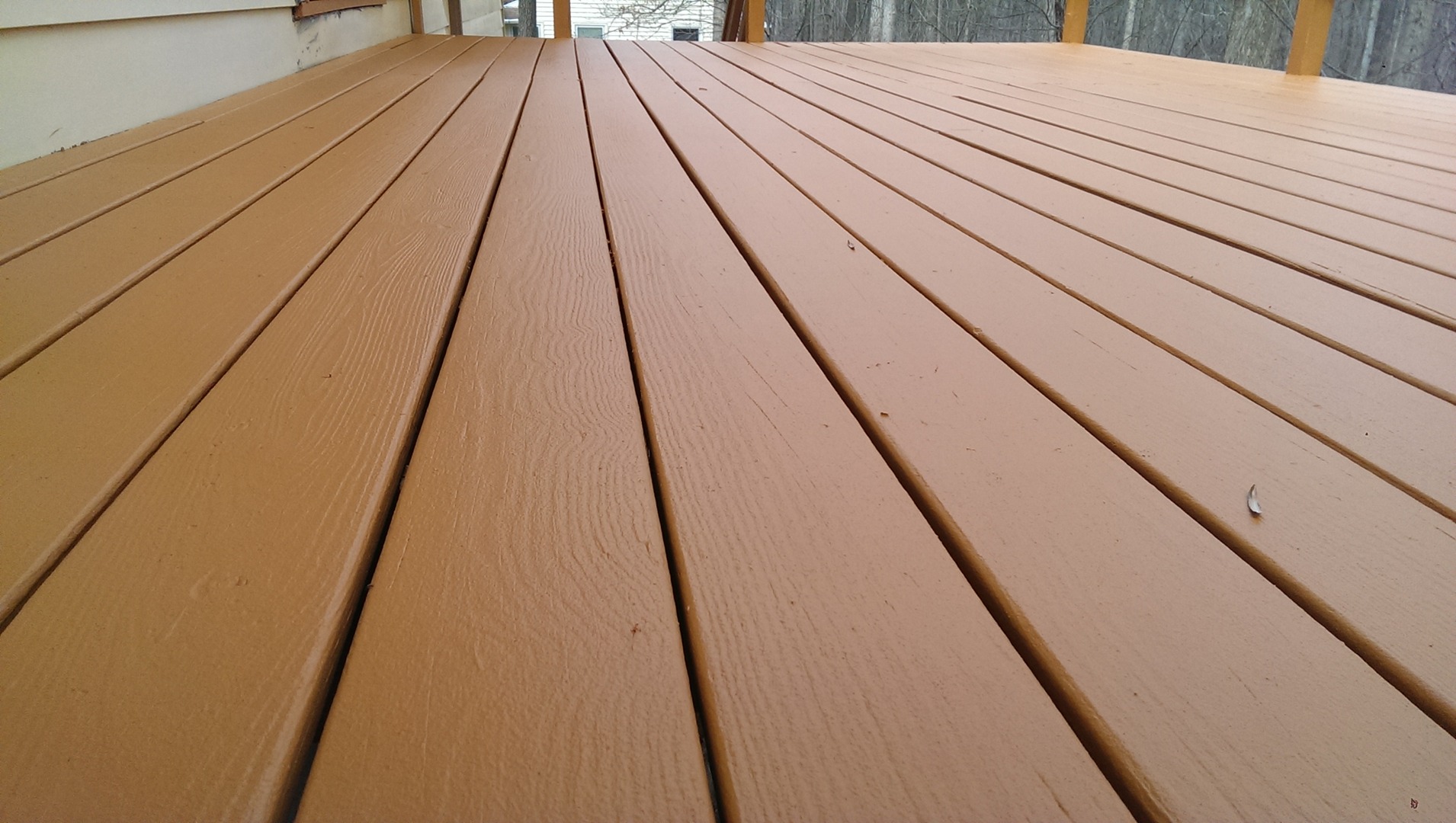 Top 4 Benefits of Deck Resurfacing
It's more affordable than building a new deck: New decks are expensive and can cost upwards of $10,000. Resurfacing your deck is comparatively much more affordable, and though cost depends on a variety of factors, it's not uncommon to resurface the deck for anywhere from a quarter to half the cost of a brand new one.

It allows for materials upgrades: Resurfacing the deck gives you the option of upgrading the wood to a better grade or even using synthetic wood, which is long lasting and doesn't require the maintenance of conventional wood. Resurfacing is proof that you don't need to build a whole new deck to get a like-new deck that is also more maintenance-friendly.

Safety: If your deck has boards that are warped, splinted, worn, infested with insects or rotting, then your deck isn't just unsightly – it's also unsafe, especially to those who walk on it with bare feet. What's more is that an insect infestation could spread to other areas of the home. Resurfacing the deck will eliminate the aforementioned issues, making it much safer.

Increases home resale value: If you're looking to sell and your deck could be perceived as a potential drawback, resurfacing it is an affordable way to make it look new again. Decks are also solid home investments. In fact, homeowners can expect to recoup up to 90 percent of the cost. That's significant, not to mention a great way to make your yard stand out when it comes to attracting buyers on the market.
As you can see, there's a lot to like about deck resurfacing when it comes down to it. For more information on resurfacing your deck, contact us today.