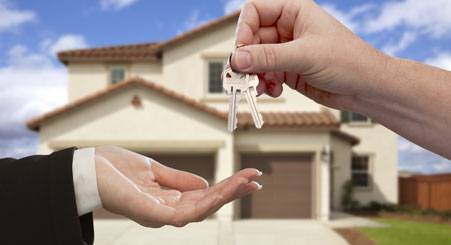 Door locks are a safety feature for your San Antonio home but also give you security and peace of mind. While if burglars are determined to get inside your home they will find a way however having a decent door lock installed in your home will help with deterring robbers away. If you have a basic lock that doesn't take much to break through, then you will find they will try. However, if you own a complicated hard to pick lock it will deter robbers away. They simply won't rob a house that takes too long to break into. There are a few types of locks that are better for securing your San Antonio home and properties.
Keyless locks

These are more advanced security measure for your home. They are a convenience and can be used to change locks on the outside of the door. They come with an anti-theft option this won't let a code be used twice. They will sound an alarm if the code is entered wrong three times. You can buy models that are compatible with other home security systems and garage doors.
Entry handle sets

These are medium level security for entrance doors. They are normally used with a deadbolt. There are dual doorknobs that lock from the inside as well as the outside.  Some lock just by turning a little knob on one side of the door, a key is then required to open it from the outside. These do come in different styles and colors to match your door.
Deadbolts

Deadbolts are in the high bracket of security for homes. There are single deadbolts that function with a key from the outside with a small turn button on the inside of the door. There is a double cylinder which operated with the key both outside and inside. While the double bolts may offer more security, they can be a danger if there is fire or emergency and the key is lost.
Mortise locks

The smart locks can replace the deadbolt on your front door. They are convenient and can also be fitted onto storm doors. The lock has a flat and rectangle shaped case that then fits into the recess inside the door from the outside edge. It contains two faceplates that come with knobs. There is a latch that will act for each side apart from when the outside knob has been locked which is where the deadbolt will operate when you turn the inside knob.
Smart-locks

Smart locks will lock and unlock the front door without using a key. Smart locks send you alerts that keep records of who is entering. You can limit the digital keys to people and you have the option to lock and unlock the house when you are away from home.
Lock services in San Antonio will assist you with changing your locks and upgrading them. It is advisable to check with local lock services before installing a lock yourself. This way you will have the confidence knowing that you have made the best choice.